Posted October 25, 2017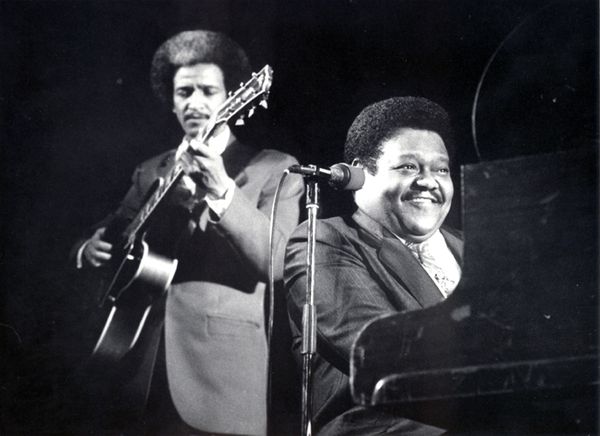 Reggie is reeling from the news that Fats Domino passed away last night, but when Reggie's ready, he's going to post some of his personal photos and stories on his website, www.reggiehouston.com. For now, he wants people to know that Fats was more than a legend - more than the man who Elvis Presley proclaimed "the real king of rock and roll." 
"Fats was a good man," Reggie said this morning. "And I am a better man because of my association with him. Even after I after I quit his band, if I ever wanted to play with him, I always had a gig." 
And it's because Fats was such a good man that he was also a friend and neighbor to all of New Orleans who are grieving with his family and loved ones today. 
So many great musicians who played for Fats have preceded him into Heaven: Fred Kemp, Clarence "Junie Boy" Brown, Walter "Gorilla" Kimball, Erving "Mr. Mardi Gras" Charles Jr., Lee Allen, Fredrick "Shep" Sheppard, Clarence Ford, Tenoo, Joseph "Smokey" Johnson, Earl Palmer, and Herb Hardesty. 
"We second line them home," Reggie said. "And then they second line us in." 
That's gonna be some parade. Rest in Peace Fats. 
(Photo copyright Kurt Hardi)