"Fats was and is a powerhouse of music, but he was matched and supported by one of the best bands in the business both live and in the studio. It was a band full of characters that could only come from the Crescent City—guys with names like Tennoo, Smokey, Stackman, Earl, Papoose, Red, Reggie, and Reggie. There is a great dispute on whom or what invented rock 'n' roll, but if this band didn't invent it, they perfected it. This band could swing and dart, shoot and skim. They were a sweet caress on the ballads and a barreling freight train on the rockers. They were recorded by the great Cosimo Mattasa and whipped into shape by the great unsung hero of American and New Orleans music, Dave Bartholomew, Fats' partner and alter-ego. The way that Bartholomew made that music sound still influences the sound of popular music to this day, and of course it does because it's a pinnacle of excellence. The horn arrangements, the backbeat, triplet, and Cuban rhythms, the songs—they still sound hip. It's a sound that has influenced everyone…. It is the DNA of popular music."
~ OffBeat by David Kunian, 2015.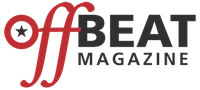 ---
 "Reggie is one of our heroes!"
New Orleans Jazz & Heritage Festival Foundation, Inc. Past President, Roxy Wright, 2016.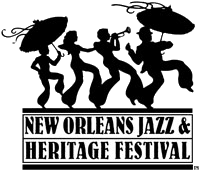 ---
"On the night Jazz Fest ended, the bar was thick with emotion and memories as… residents packed inside for a homecoming and celebratory jam session featuring some returning musicians now living on the West Coast, saxmen Kirk Ford and Reggie Houston, joined by Irma Thomas's lead trumpet player. This was the real New Orleans, the jazz soaring and blending for the mostly hometown crowd, and after one particularly hot solo, Ford leaned forward, resplendent in a white suit and fedora, and crowed into the microphone, 'New Orleans, we're back!'
"By the time the tall, bald-headed showman Houston led the band marching down the aisle with his soprano sax to the boisterous melody of "Darktown Strutters' Ball," the club, now rocking with something beyond happiness, had been transformed into a magical haven where, for now, no storm could touch them."
~ Mother Jones by Art Levine, 2006

---
"classic wry New Orleans swagger… live unfettered rock and roll."
New York Times by Jon Pareles, 1986.

---
"You hear in that horn section everything from New Orleans street jazz, through blues, R&B, and modern jazz. And there are no other musicians in the world that can do that. None."
~ Quint Davis, Producer of The New Orleans Jazz & Heritage Festival, 2007.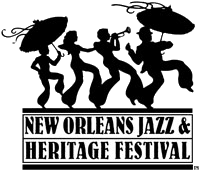 ---
"Reggie Houston is a national treasure."
~Diane Russell, portrait artist whose commissions include: Esperanza Spalding, The Blues Foundation's official W.C. Handy Awards poster, Clarence "Gatemouth" Brown. View Diane's portrait of Reggie Houston.

---
"One of the nation's master sax players."
The Vintage Swing Review, 2015.
---
"Reggie Houston is a legend on the jazz scene where his considerable talent as a saxophonist has been in high demand for decades."
~ Cascade Business News, 2016.

---
"A JAZZ LEGEND… Reggie Houston and the Crescent City Connection have brought the true spirit of New Orleans to millions of people."
Jazz at the Oxford, 2015.
---
"Reggie Houston was in the band. The saxophone section looked like a who's who of saxophone players."
Excerpt from Thomas Jacobsen's book Traditional New Orleans Jazz, 2011.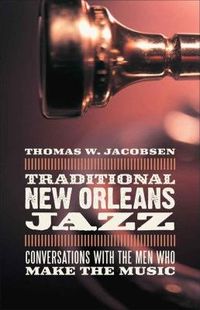 ---
"inner circle of New Orleans' Rock 'n' Roll royalty …."
All About Jazz, 2011.

---
"Houston throws genre to the wind. He happily wends his way from gritty blues and back-snapping funk, to gospel, jazz… and novelty. The entire package works… there is so much exciting stuff going in his cook pot -- including his sinewy sax work -- that it's like having three hands to eat barbecue shrimp. Put your bib on and enjoy every bite."
The Oregonian, "Homage 1" CD review by Don Campbell, 2010.


---
"as the song took shape, the room grew quiet. Houston carried the melody, wagging the soprano sax up and down, as if he were drawing oxygen from the long tube rather than blowing into it.
"Instead of starting off with something loose and rousing, they were working changes on a ballad, South African pianist Abdullah Ibrahim's The Wedding. The song is based on the chord changes of an old Negro spiritual and forms a meditation on yearning so intense it verges on tranquility. It went on for about five minutes, and when it ended, several people in the room were crying."
~ The Globe and Mail (Canada's national newspaper) by Edward O'Connor, 2002.

---
"Reggie Houston is right in the game with some honkin' sax."
OffBeat Magazine by Geraldine Wycoff, 2003.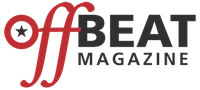 ---
"On the Tuesday that the flood hit, I was in Portland, Oregon but my heart was in New Orleans. I went to hear Reggie Houston play that night….
"The next morning in an op-ed piece for The Oregonian, Portland's daily paper, I wrote:
At the bandstand, Reggie played with a greater intensity than usual. At the other end of the room, the endless loops of devastation played on CNN. Reggie provided the soundtrack. The juxtaposition of the classic "Junko Partner," the raucous brass band tune, "It Ain't My Fault" with a ruined New Orleans was uplifting and heartbreaking all at the same time….

The spirit of New Orleans will win this battle. Reggie showed me that Tuesday night.
"On Sunday at the [New Orleans Jazz & Heritage] Festival, I was sitting in a tent eating some crawfish monica when I heard the unmistakable sound of a brass band. I dropped everything because I saw Reggie Houston marching and playing with the Storyville Stompers, led by a Social Aid and Pleasure Club, and followed by second-liners. I got in line. The spirit was there."
~ Huffington Post by Tom D'Antoni, 2006

---
"The lowest moment was being so poor that I could only afford one meal a day, that's when I bumped into Reggie Houston. I was busking on the streets of New York – he said 'Can you play any jazz son?' So I did, and he invited me onto the New Orleans Jazz Orchestra and I was eating properly again and playing to huge jazz festival audiences."
---
"The sweet sounds of his horn will move you to the other side of Heaven and Ecstasy. He has given back to the community both here and in New Orleans more than we can thank him for, not only as a musician but as a teacher and inspiration to other musicians and students."
~ Food and Beverage Underground, "Reggie Houston Master of Soul and Sax" by Robert Marcello, 2008.
---
"Reggie is surely last year's, this year's, and next year's leading candidate for Ambassador Of The Music, Department Of Saxophonia. A beautiful person, friend, and mentor…."
Just Saxes, Palo Tung.
---
"Fred Kemp on tenor sax, with Reggie Houston also sometimes in the horn section -- these musicians later turned out to be some of the most significant musicians on the scene."
OffBeat Magazine A Brief History of New Orleans Rock by James Lien, 1998.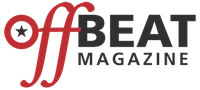 ---
"combining New Orleans rhythms with blues, funk, soul, contemporary jazz, African and Caribbean grooves into a dreamy, textured whole."
Offbeat Magazine "Up Up Up" CD review by Jonathan Tabek, 1996.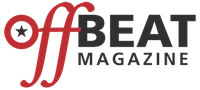 ---
"Experiencing the Jazz Fest… is vastly different from simply trudging off to some anonymous arena for a bout of lip- syncing.
"It is breathing the same muggy elixir that drives musicians to the brink of unconsciousness…. It is getting caught up in parading second-liners and letting the music capture your soul and electrify your backbone….
"It is immersing yourself in the peculiar rhythms and idiosyncratic charms of New Orleans, a city whose very soul is defined by music: Stumbling out into the morning sun after an all-night blues session at Tipitina`s… sipping potent daiquiris or mint juleps at an outdoor table in the French Market while a visiting band from England stomps up a Dixieland storm or local pianist Amasa Miller and saxophonist Reggie Houston explore South African jazz by Abdullah Ibrahim."
~ Chicago Tribune by Rick Mason, 1991.

---
Books in which Reggie Appears:
Peter Gabriel, From Genesis to Growing Up
Author: Sarah Hill, 2017
---
The New Orleans Jazz Scene, 1970-2000
Author: Thomas Jacobsen, 2014
---
Without Frontiers: The Life & Music of Peter Gabriel
Author: Daryl Easlea, 2013
---
Traditional New Orleans Jazz: Conversations with the Men Who Make the Music
Author: Thomas Jacobsen, 2011
---
Blue Monday: Fats Domino and the Lost Dawn of Rock 'n' Roll
Author: Rick Coleman, 2007
---
New Orleans Jazz Fest: A Pictorial History
Author:  Michael Smith, 1991